Your new overlord has been overcome.
I have to announce the sad news that Stumpy the Gerbil, who put himself forward as a Conservative candidate
for the next election after David Cameron's appeal
for those who shared his values to join the party, will be unable to take part in the
long promised debate
with Katie the Dog as he has, as rodents tend to do with depressing regularity, died.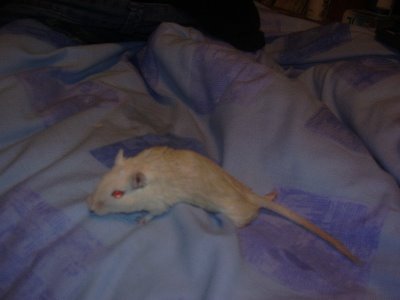 For a rodent who lost the use of his back limbs after an apparent accident in a wheel, he lived to a fine old age of over 3, and as I can't quite recall in which litter he was born, he was either between 3 years and 5 months or 3 years and 2 months old, outliving all but two of his brothers and sisters. He simply crawled into the wheel in his cage, curled up, and died peacefully, leaving his father who he had lived with all his life as the only remaining occupant. Thankfully, as he had no estate, he will not be liable for any form of death tax, which he would have doubtlessly been pleased about considering his long-held Conservative value system.
I again don't know whether this photo actually features Stumpy as a pup, but hey, it's cute, and there isn't nearly enough cute stuff on this blog: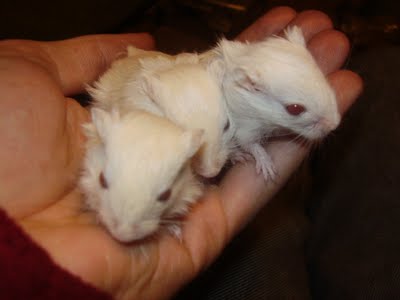 RIP Stump. You will be missed.
Labels: Conservatives, David Cameron, expenses, mockery, MPs expenses, politics, the new Tories