Guardian-watch: Practicing what you preach.
George Monbiot's excellent piece today
, showing how unsustainable and dangerous uncontrolled expansion of air travel is and will be shows the incredible damage which the airlines and the government are prepared to accept in response to the permanently growing economy. Imagine my surprise then to find the following adverts, all within the main berliner section of the newspaper: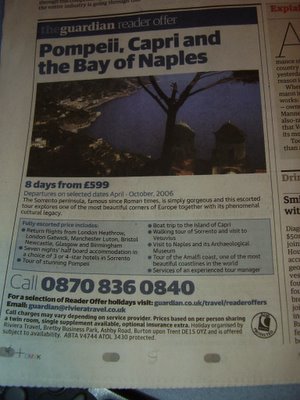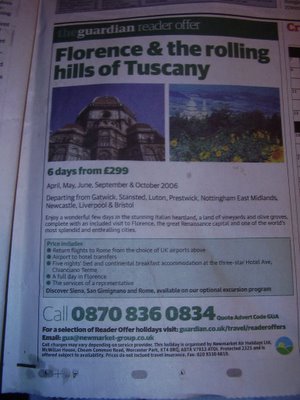 Yes, that's 5, with 3 of them being actual Guardian reader offers. Sort it out Guardian, otherwise you make both yourselves and the columnist look stupid.