Moss dross: will it ever stop?
Once again the Sun today provided us with latest up to the minute news on Kate Moss's fascinating chemical experimentation, revealing that she's now to be arrested. Hot stuff!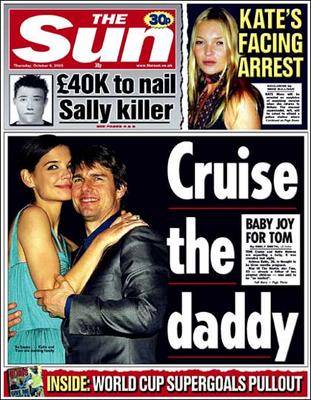 Again though the Sun changed between early and late editions. Rather than the above picture, they did lead originally with the Moss story, while later editions were the above, angry no doubt that the Mirror beat them to the punch and had it as their front page splash. Only question now is whether Tom Cruise's baby turns out to be a reincarnation of Xenu.