Men's shirts, short skirts, oh oh oh!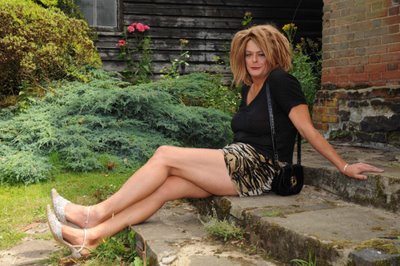 Turns out then that
David Shayler
, the ex-spook who revealed that MI6 had co-operated with jihadists in an attempt to assassinate Colonel Gaddafi,
is now calling himself Delores Kane
and living in a squatted commune with members of the "Rainbow Movement". He also supposedly believes that he is the Messiah,
as his website details
.
All of which is remarkably sane when compared to his previous activities within the UK section of the 9/11 Truth Movement, where he wasn't just someone who believed that it was an inside job, but that there weren't any planes involved at all:
Then things really go off the rails. I ask Shayler if it's true he has become a "no planer" - that is, someone who believes that no planes at all were involved in the 9/11 atrocity. Machon looks uncomfortable. "Oh, fuck it, I'm just going to say this," he tells her. "Yes, I believe no planes were involved in 9/11." But we all saw with our own eyes the two planes crash into the WTC. "The only explanation is that they were missiles surrounded by holograms made to look like planes," he says. "Watch the footage frame by frame and you will see a cigar-shaped missile hitting the World Trade Center." He must notice that my jaw has dropped. "I know it sounds weird, but this is what I believe."
Still, you can't argue with legs like that.
Labels: 9/11, conspiracy theories, conspiracy theorists, David Shayler, terrorism