War ain't over.
OK, I nicked this from
Guido
, and it's by Banksy, but it seems appropriate.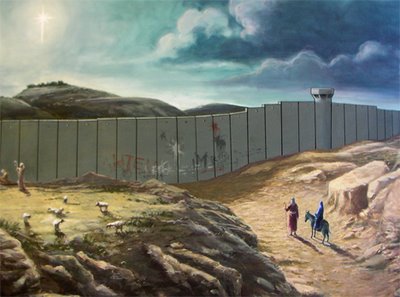 Oh, and I've been memed
(ugh). I'll find a way of fitting that in when I do my masturbatory post on the best/worst music of the year in a couple of days. Until then, have a happy Christmas. I'm sure I won't.
Labels: christmas