Abolish the honours system.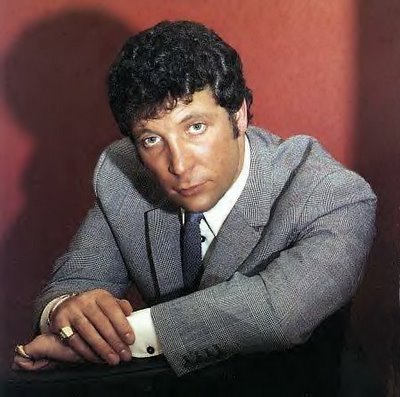 It's Neo Year's Eve, so it's time once again for what we look forward to every year with baited breath: the new year's honours list. Or rather, for those of us who can't stand it, the yearly time to realise just how shit Britain and so many of its famous occupants are.
Heroes of the response to the July 7 London bombings, the victorious Ashes cricket team and the architects of the London Olympic bid dominate the new year's honours list, vividly reflecting the emotional lurches of a turbulent 12 months.

In the world of light entertainment there are knighthoods for veteran singer Tom Jones, for services to music, jazz musician Johnny Dankworth and a CBE for Bruce Forsyth, whose honour had been leaked to a national newspaper, with friends complaining he should have been knighted.

There will be a return to Buckingham Palace for Dame Vivienne Westwood, once the grande dame of anti-establishment fashion, who famously twirled for the cameras and revealed she was not wearing any knickers when she collected her OBE in 1992. Celebrity chefs Gordon Ramsay and Heston Blumenthal receive OBEs.

There is a gentlemen versus players divide in the England cricket team with OBEs for captain Michael Vaughan, coach Duncan Fletcher, and chairman of selectors David Graveney, while the 11 other players who helped regain the Ashes, including Andrew Flintoff and Kevin Pietersen, get MBEs.

Leading those honoured for the response to the bombings are Peter Hendy, the Transport for London managing director for buses, Tim O'Toole, managing director of London Underground and Julie Dent, chief executive at the South-west strategic health authority in London. They all receive CBEs.

MBEs go to David Boyce, the station supervisor who went into the tunnel at Russell Square tube station, John Boyle, first on the scene at London Aldgate and William Kilminster, a London Ambulance Service paramedic. "These people showed immense strength of spirit and courage in the face of terrorism on our transport system," said a Downing Street spokeswoman.

Lord Coe, the chairman of the London Olympic bid, is made a Knight Commander of the British Empire while knighthoods are given to Keith Mills, chief executive to the bid, and Craig Reedie, a member of the British Olympic Committee.

The inventor of the iPod and iMac, Jonathan Ive, the Newcastle-educated vice-president of industrial design at Apple, is given a CBE. In the field of the arts, the playwright Arnold Wesker is knighted while Robbie Coltrane, Imelda Staunton and Jeanette Winterson are all given OBEs.

Six other women are made dames - Julie Mellor, chair of the Equal Opportunities Commission; Liz Forgan, chair of the Heritage Lottery Fund and the Guardian Media Group's Scott Trust; Daphne Sheldrick, the conservationist; Averil Cameron, Professor of Byzantine history at Oxford University; Suzi Leather, chair of the Human Fertilisation Authority; Anna Hassan, head of Millfields community school, in Hackney, east London.
So let's get this straight: Tom Jones gets a knighthood for singing, Bruce Forsyth complains he doesn't get one for hosting crappy game shows and variety performances for god knows how long, and Gordon Ramsay gets an OBE for cooking and swearing while being filmed. Other than that, a group of people get honours for doing their jobs on 7/7, as opposed to running away screaming. Sebastian Coe, a Tory cunt of the highest order gets knighted for bringing the Olympics to London (I'm sure the London people will thank him when they have to pay higher taxes to finance an event many in the country didn't want), and the England cricket team get honoured because they managed to win a series for a change.
I'm not completely opposed to the honours system. Many thousands of hard working men and women who have helped their communities and others all their lives undoubtedly deserve their moment in the spotlight. It is however the awards to the above that make the thing a laughing stock. Most of all, it is politically influenced, the whole thing is out of date (I mean for Christ sake, the only empire now is Pax Americana) and there have been numerous notable omissions over the years. David Jason was given a knighthood earlier this year, but the far superior actor and comedian Ronnie Barker only received the OBE before he sadly died in October.
What's next? We've already seen Alex Ferguson knighted, as has been Ian Blair, Jeremy Greenstock, Bob Geldof, Mick Jagger and Digby Jones. In 20 years will Alastair Campbell receive the same honour? How about Dame Jade Goody, for services to humanity (i.e. making people turn their televisions off)? Dame Kate Moss, for services to no one except drug dealers, or maybe Sir Pete Doherty, for proving you can be both talentless and a smackhead and yet somehow still be taken seriously? It's time to end this anachronism or conduct a root and branch reform of it before it loses its very last drop of credibility.