Scaremongering doesn't stop for Christmas.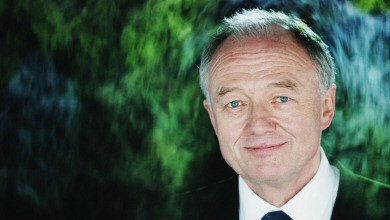 I didn't think that Ken would be so willing to pursue the agenda of those above him. The only explanation must be that he is being fed misinformation by an increasingly politically controlled and motivated police force:
Terrorists have tried to attack London 10 times in the four years since September 11, the mayor of London, Ken Livingstone, claimed yesterday, but he insisted the threat to the capital was disorganised and not part of an international conspiracy.

Mr Livingstone said eight attacks had been foiled between the attacks on New York in 2001 and the tube and bus bombings in London in July this year. Two attacks had been attempted since the July 7 deaths, he said, including the failed attempt to detonate bombs on the transport network two weeks later.

Mr Livingstone, speaking on BBC Radio 4, did not provide any further details about the attempted attacks, and his office referred further inquiries to the Metropolitan police.

The Met have been reluctant to disclose numbers and dates of foiled attacks for security reasons. Sir Ian Blair, the Met commissioner, did, however, disclose earlier this month that the authorities had thwarted several attacks since July 7, resulting in charges and some deportations.

President George Bush said two months ago that 10 al-Qaida plots had been foiled in the past four years, including three involving UK targets.
It has to be remembered of course that London as the capital of Britain has always faced threats from disaffected people of all political persuasions and beliefs, as Red Ken makes clear. Some of these supposed attacks could be real, and nothing to do with al-Qaida or any groups with a similar ideology. However, many of these are undoubtedly likely to be either non-existent, or plots such as the "ricin" one, where there was never any ricin and even if there had been, Kamel Bourgass had no idea how to actually use it.
What is the point of this scaremongering? Could it be that as the IPCC continues with the de Menezes inquiry, that the Met and its political masters are becoming increasingly concerned with what its findings may be? The constant reminders that London is under threat and that the police are our line of defence are made to make us remember that the real enemy is those who "hate our freedom" and not the police and parliament which continue to demand ever more draconian powers and the abolition of yet more civil liberties.