The pompous windbag shows up - again.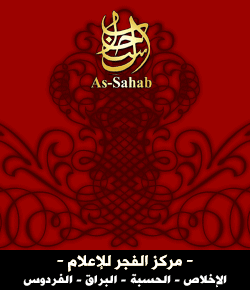 It's a hard life having to traipse from one safe-haven to another, all the while knowing that at any moment a predator drone could come along and blow you into a decent number of pieces, but somehow Ayman al-Zawahiri manages it. In fact, not only can he avoid the Crusader-Zionist alliance's laser guided missiles, but he can answer questions from the jihadist forums at the same time, as yesterday saw al-Qaida's media arm, As-Sahab, release
the first part of al-Zawahiri's response to over 100 questions posed to him back in December
.
That of course doesn't stop him from being a pompous, self-righteous cowardly windbag who likes the sound of his own voice, but you can't expect everything from the second-in-command of a terrorist organisation.
Most of the reports
have picked up on Zawahiri's denunication of the United Nations, but that's hardly news. Far more interesting is Zawahiri's typical politicians' response to the question of why al-Qaida, or rather its Iraqi linked arm, the
Islamic State of Iraq
, massacres dozens of their own people in marketplaces, even if they are ostensibly aimed at killing the Shia:
My reply to Mudarris Jughrafiya is that we haven't killed the innocents, not in Baghdad, nor in Morocco, nor in Algeria, nor anywhere else. And if there is any innocent who was killed in the Mujahideen's operations, then it was either an unintentional error, or out of necessity as in cases of al-Tatarrus [taking of human shields by the enemy].
My, that sounds remarkably similar to what politicians and armies say in cases of "collateral damage", doesn't it? Zawahiri elaborates slightly:
Were we insane killers of innocents as the questioner claims, it would be possible for us to kill thousands of them in the crowded markets, but we are confronting the enemies of the Muslim Ummah and targeting them, and it may be the case that during this, an innocent might fall unintentionally or unavoidably, and the Mujahideen have warned repeatedly the Muslims in general that they are in a war with the senior criminals – the Americans and Jews and their allies and agents

– and that they must keep away from the places where these enemies gather.
Whoops! Did Zawahiri nearly just
"misspeak"?
The ISI has killed thousands of "them" in crowded markets, and generally "the Americans and Jews and their allies and agents" don't hang around the bazaars. Al-Qaida's message to Iraqis: keep away from the markets, as you don't know when we might decide that some of the people there are part of the Crusader alliance, who we'll be perfectly justified in killing along with dozens of innocents. Still, I suppose they'll be off to
al-Firdaws
, right, which means they'll be in a better place. Just dead.
All of which makes the following rather amusing. Both Zawahiri and the supposed leader of the Islamic State of Iraq,
Abu Omar al-Baghdadi
(widely believed to actually be
Abu Ayyub al-Masri
, an Egyptian jihadi, posing as an Iraqi native to gain more widespread support) have increasingly denounced Hamas for making concessions, namely signing the
temporary agreement reached with Fatah
that ended the in-fighting between the two last year with both going into a sort-of coalition government, not imposing Sharia law and generally not resisting Israel as fiercely as the brave jihadis leading al-Qaida would. In response to this question, which incidentally doesn't even mention Hamas, Zawahiri rants:
3/1: The questioner I'laamiyyah [Informational] says, "1 – Does the doctor have assurance that those who were killed in the Algeria operations were unbelievers? And what is it that makes legitimate the spilling of the blood of even one Muslim?



I think I have responded to the sister I'laamiyyah's first question previously. But in turn, I ask her: and what is HAMAS's justification for killing those whose killing is not permitted from the children in the Israeli colonies with the blessed Qassam rockets which don't differentiate between a child and an adult, and moreover, perhaps [don't differentiate] between the Jews and the Arabs and Muslims working in those colonies or in the streets and markets of Occupied Palestine, even though the Shari'ah forbids their killing. I request the sister I'laamiyyah to refer to the eight and ninth chapter of the second part of The Exoneration.
Strictly speaking, Zawahiri is quite right: the Qassam rockets are completely indiscriminate, a waste of time, and achieve nothing but the deaths of more innocents on all sides. Coming however from a man in charge of an organisation which indiscriminately slaughtered individuals from over 90 different nationalities on September the 11th, which has condoned the vicious sectarian tactics in Iraq which have killed thousands, if not tens of thousands, and which whose main weapon of intimidation when they took control of towns in Iraq was to behead those who opposed them and leave the remains out in the open as a warning for others, this is just ever so slightly rich.
One thing As-Sahab clearly doesn't want for is a decent translator. This is just the first part of the release, and included is
a 46-page PDF document
with the entire audio recording transcribed in perfect grammatical English, without an apparent mistake anywhere in sight. The great shame is that whomever produced it is wasted on translating such bile, such hypocrisy and such irrelevance from a man who apparently seeks martyrdom but instead sends his footsoldiers to attain it for him. When that Hellfire missile does eventually reach Zawahiri, it'll be hard to stifle anything other than pleasure, even if he takes yet more innocents with him.
Labels: al-Qaida, al-Zawahiri, Ayman al-Zawahiri, cunts, Hamas, Islamic State of Iraq, terror, war against bullshit