All virgins are liars honey.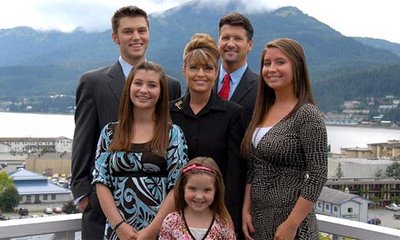 I haven't blogged much about the incessant background chorus which is the US presidential election mainly because I'm probably one of the few political creatures that isn't fascinated by the whole thing. The Democratic convention last week didn't help matters: it takes something to make our political parties' soirées at the seaside look meaningful and not like an exercise in navel gazing which both the politicos and the journalists spend getting lashed, but last week's convention and its screechingly mawkish sentimentality, which featured Obama's daughters on the stage talking to Daddy whilst he was elsewhere, the Hillary and Bill show where the least likable couple in political history failed culpably to get over their sour grapes at losing, and then Obama making a thunderously overrated speech, like all the rest, surrounded by a Roman-Greco backdrop which the Republicans themselves couldn't have constructed if they'd wanted him to look like a pseud, succeeded admirably.
All this was meant to have set-up McCain for what would have been a fight-back; instead what we've seen has been
natural disaster
and, well, human disaster. You can't plan for events like Gustav disrupting your enthronement, but
McCain's choice of Sarah Palin
as his vice-presidential candidate must in the pantheon of political choices go down as one of the worst of all time, without hyperbole, although who knows, come November I may be eating my words. This was a shockingly cynical but also shallow choice, at a stroke rendering the Republican attack on Obama as inexperienced dead in the water. If this was a further sop for the
PUMAs
, then it was one based on a flawed idea of what the average Hillary supporting Democrat was after:
Palin doesn't just oppose abortion
, but also opposes it for rape and incest victims. She has thanks to her reputation as an evangelical, NRA-supporting, global warming sceptic appealed to the Republican Christian conservative base, but on every other ground she comes up short.
To be completely juvenile and dwell on irrelevancy for a paragraph, that includes on naming her children. I mean seriously, Bristol, Track, Trig, Willow and Piper? We expect celebrities to call their children stupid, pretentious things, whether it be Peaches, Pixie, Apple, Shiloh, Romeo, Brooklyn and all the other assorted nightmares, but politicians generally have slightly more sense. Except for
David Cameron
, of course, but then he fits the profile alluded to. Bristol is apparently named after
Bristol Bay
in Alaska, which I am reliably informed by someone who used to live 12 miles from where Palin was formerly mayor is a huge salmon processing place which always smells like death, but Wikipedia informs us that it was named by James Cook in honour of the Admiral Earl of Bristol, so it takes its name from our own delightful city.
Anton Vowl
alludes to where next if Palin was to have any more children she could take influence from - Swindon, Bradford, Middlesbrough, to which I can only add that I don't think anyone has yet thought of calling their offspring Scunthorpe, Cockermouth (which is actually a rather lovely little town) or Llanfairpwllgwyngyll.
The issue that has emerged has however not been Palin herself having any more children, but that of her daughter, the aforementioned Bristol who it has been revealed
is 5 months pregnant
. Whether this was released because certain left-wing blogs in the US were scurrilously and completely erroneously alleging that Bristol had in fact given birth to Palin's last child, Trig, who was born with Down's Syndrome, is unclear, but it has nonetheless rather energised comment as only something resembling a scandal involving a politician can.
This shouldn't
as some have already argued
be either something to score points over or to even mention for fear that it will be seen, quite plausibly, as the lowest form of politics. The facts however do speak for themselves: Palin is an opponent of "explicit" sex education and has supported abstinence only education in its place. After all, if a politician's own daughter's experience appears to suggest that abstinence only education doesn't work, isn't that something that ought to be highlighted? Plausibly, but it will still be seen as it ought to be of bringing family into something that most will highly sympathise with; after all, we all make mistakes and this is one that Palin's daughter most likely bitterly regrets. There might be more in it if Palin additionally opposed contraception, but she doesn't. Probably the best case I've seen for it to be any sort of issue is made by
innerbrat
.
More pertinently I think that the real issue here, away from the fact that Palin doesn't seem to have been properly
vetted by McCain's people
, further suggesting that she was on-the-cuff choice designed to also pull some of the attention away from Obama's speech, is that it's been swiftly announced that Bristol will also be marrying the father of the child. Considering that she's already 5 months pregnant and there doesn't seem to have been any sign at all that there was to be a marriage prior to Palin's swift ascension to being McCain's number two, this seems to be even more cynical than our own Tessa Jowell's swift separation from her husband after the mortgage debacle. Quite aside from whether this is her daughter's own wishes and whether getting married at 17 is even anything resembling a good idea, it also rather exposes Palin's opposition to same-sex marriage, which she detests to such an extent that she supported a constitutional amendment which would have denied state health benefits to same-sex couples. The familiar argument against it is that it debases marriage and the sanctity of the institution; what more actually offends the institution than shotgun weddings in this day and age, either to appease a Christian conservative base or to spare a vice-presidential candidate's potential blushes?
Now, it might possibly be that her daughter fully intended to marry the father, and that theirs is a loving and committed relationship. Maybe I'm just being too cynical over potential cynicism, or then again, maybe I'm being realistic about the sort of relationships which most 17-year-olds have. In any case, Obama's campaign has quite rightly said that it won't be so much as mentioning it again. That doesn't matter though: already both left and right are squabbling online as only they can. The real question is exactly what those who previously hailed Palin as their sort of person based on her beliefs really think when they're not required to mind their language.
As Michael Tomasky points out
, Karl Rove thought that the revelation about Bush's DUI cost him three or four points with evangelical voters. We all know that such rigidity of dogma can only result in inevitable hypocrisy, but those self-same conservative warriors might not think too highly of her mother's skills as a parent, and that might just be enough to put the nail in the coffin of McCain's gamble.
Labels: John McCain, Republicans, Sarah Palin, stupid names, US politics, US presidential candidates, US presidential election