Victimhood, Jill Saward and civil liberties.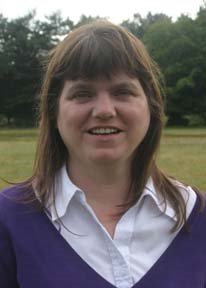 The anger and thirst for change that victims of crime often display, and the power that they subsequently have because of their misfortune
has been discussed here before
. Unlike Helen Newlove however for example, Jill Saward has decided to go to the electorate with her concerns, rather than promoting them through the prism of a tabloid newspaper campaign, although it's worth mentioning Saward's first article was in the pages of the Sun. For that, she deserves the same credit and praise that David Davis received for his stand on civil liberties. Putting your money where your mouth is and being prepared to argue the case in public rather than through the media is a step up from hollow campaigns where it's unclear where the media brand ends and the political principles begin.
Saward couldn't really have chosen a more inappropriate beginning to her article on Comment is Free though:
Not all men are rapists or sexual predators.
It's just that only men are, and that only they are potential rapists or sexual predators. That is Saward's point, is it not?
It's worth putting in a little background here.
Jill Saward
was the woman raped in the "Ealing Vicarage" attack; her father was the vicar. The judge in the case when it came to court gave those responsible a longer sentence for the burglary than for the rape, and said that the "the trauma suffered by the victim was not so very great." Deplorable certainly, and Saward's campaigning since then has certainly helped many in similar circumstances to overcome or at least come to terms with what happened to them. It is perhaps worth noting though that Saward is
married to a journalist
; something that always helps with getting publicity for such a campaign.
What's more, Saward is standing on what she says is a
true liberty platform, calling for people to be "safe at home, safe at work and safe on the street."
In this, Saward has entered into the same sort of thinking which was has led to the current set of criminal justice policies in this country, which was
ably identified recently by Ian Loader
. As globalisation has undermined the previous utopian ideal of the government being able to provide a job for everyone for life, or being able to secure at the least a decent standard of living, something that for a distinct minority is still a dream, attention has instead turned to the idea that the government can and must provide another form of security, a physical one, at both all costs and all the time. This, too, is another utopian unachievable fantasy, which to even start to fulfil would require the government to be able to step in as soon as human nature begins to manifest itself, but is one which has been bought into because through otherwise draconian policies it can begin to be moved towards. This thinking was understandable when crime was at its peak, from which it has since sharply dropped, but as Loader notes, the public due to how the government has responded to the original concern now no longer believes the statistics that say it is has fallen, and the popular media, if not the public themselves, who now seem to be divided over whether prison works or not, still demand endless punitive crackdowns.
As a result, and with the rise of technology, this has inspired the view that all crime is both eminently solvable and that this process can be greatly helped by the latest scientific innovations. It matters little that these innovations, such as the DNA database, are insecure and far from infallible; when the victims' rights are forgotten, or when notable and powerful commentators constantly suggest that they're being forgotten, the potential for injustice through presumed progress greatly increases. Saward, far from being concerned that the DNA database, through holding the data of thousands of completely innocent individuals holds the possibility that someone completely innocent may one day be connected with a crime they didn't commit through potentially unquestionable evidence (and as MrPikeBishop points out in the comments, the Omagh bomb case, which subsequently collapsed with the low carbon copy DNA process being questioned,
first identified a 14-year-old boy from Nottingham as prime suspect
) is instead convinced that one of the best ways of of preventing, or at least solving crimes of a similar nature to what she suffered is to establish a universal DNA database.
Like with the other victims of crime which pursue change in order to attempt to stop what happened to them from occurring again, it can't be disputed that Saward's heart is in the right place; it's that the method she suggests is strewn with unknowables which could in the long run cause more harm than good. The problems with a universal DNA database are manifold: would such a database even work when there are 60 million profiles on it, without throwing out numerous false positives or identifying dozens of people that would have to be methodically eliminated? Would criminals not attempt to adapt to it by contaminating crime scenes? How would we react if someone was falsely accused and imprisoned on the basis of DNA evidence once we'd reached the universal stage? This is without going into how the 60 million profiles would get onto it in the first place, and whether all those entering the country, whether as tourists or to live here would be required to give samples before they were allowed in.
Saward's argument is also coloured by her view that this would somehow be righting the injustice of the innocent already on the database by adding everyone else that err, also happens to be innocent. This is both a logical fallacy and correcting an injustice with even more injustice, something which should always be resisted. It's also not entirely clear with Saward is actually arguing against a straw man;
David Davis released his personal manifesto on Friday
, which made clear that he wants the "1 million innocent" on the database removed and the serious criminals left off put on it. There obviously however has to be some sort of compromise on the removal of the data of the innocent, as I've suggested before, because of the undoubted use the database has provided in identifying some of the most serious unsolved cases of rape and murder, such as that of Sally Anne Bowman, whose mother incidentally was another who joined Helen Newlove in putting together a manifesto in oppositon to that of Davis's. Those arrested but never charged should still have their data taken from them to ensure that they are not potential suspects in any unsolved crime, but if no crime is subsequently linked to them after a period of a number of years then the information should be destroyed. This would be relatively easy to achieve, but whether we could trust the police to do so would be another matter.
Some in the comments have questioned Saward's data on those whom have been the victims of sexual attacks, but it's the data on those who have been found guilty through the use of the database which has been directly challenged by GeneWatch, in response to Gordon Brown's recent speech on Liberty which was obviously directed at David Davis but which failed to mention him.
Their conclusions were (PDF)
:
• The figures cited by the Prime Minister refer to an estimate of DNA matches, not solved crimes;




• The reported matches are not actual matches obtained with individuals' profiles retained on the NDNAD following acquittal or charges being dropped, but are an estimate based on a number of unverifiable assumptions;


• DNA matches are not successful prosecutions and many matches occur with the DNA of individuals who are not the perpetrator of the crime, including victims and passers-by, or are false matches
Saward's arguments are in fact symptomatic of the view that the "criminals" have all the rights and that the victims have none. This has always confused the rights of suspects who are innocent until proven guilty with the rights of those whose name the case is being brought in, but Saward goes one step further than they often do in questioning the right to silence, as she does on her website:
For example, if the police have reason to believe that a person may have driven a few miles over the speed limit, that person is obliged to tell the police where they were at the time of the alleged offence. They have to assist the police; otherwise they can be punished to the same extent as if it were proved they were responsible.

But if that person was suspected of stabbing a young man to death; that person has the right to remain silent. He or she does not have to tell the police where they were – or even provide an alibi. They do not have to assist the police at all and they are not punished for not doing so.

The right not to incriminate yourself is treated by some as a sacrosanct part of our civil liberties. Why?
I'd say that if Saward doesn't understand why that is then she doesn't understand the criminal justice system at all. It's for the prosecution to prove its case, not for the defendant to have to prove his innocence, especially when the state is all powerful and has all the resources at its disposal while the defendant potentially has none. The right to silence is a fundamental part of that.
The thing that rankles most about Saward's campaign and also that of Newlove's is the disingenuousness of their arguments, and especially their personal victim status. It's true that much more could be done for most of the victims of crime, but the answer is not a rebalancing of the system as it is now, but more care before and after trials itself for them. Saward herself is right to be aggrieved at how she was treated in court, but when it comes to Helen Newlove, for whom the CPS, the state and the media at large bent over backwards to help, to claim the same thing is to go beyond what the state can reasonably be expected to provide. Indeed, both expect the state to provide constant safety and protection, something that it simply can't deliver. And fundamentally, Saward's case is flawed from the very beginning with the idea that men rape because they can get away with it. Only the most pathological do so. The others rape either because they can at that moment in time, and don't think of the possibility of getting caught, or do so out of power, which overwhelms any idea that they may be caught. Anger about being a victim is never a good place to come from in changing policy, and when it also makes it more difficult for those opposed to be critical as a result, it increases the possibility of systematic injustice from otherwise good motives. That is why David Davis, or indeed the Green candidate, deserve support and not Jill Saward.
Related post:
Though Cowards Flinch - Outflanking David Davis... to the right
Labels: civil liberties, crime policies, David Davis, Haltemprice by-election, Helen Newlove, Jill Saward