Two views of New Orleans.
Thanks to Rigorious Intuition for bringing this juxtaposition to my attention.
Stripper "Alex" entertains patrons at Deja Vu Showgirls during the strip club's second day of business in the French Quarter of New Orleans, September 20, 2005...entertaining the city's hoard of police, rescue and fire workers.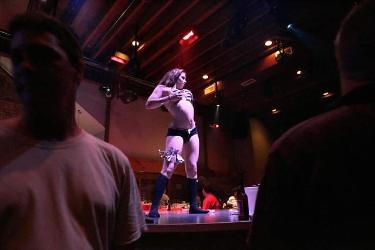 Meanwhile...