Hurricane hoedown part three.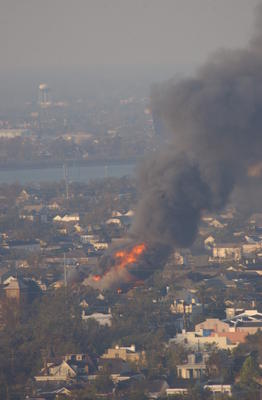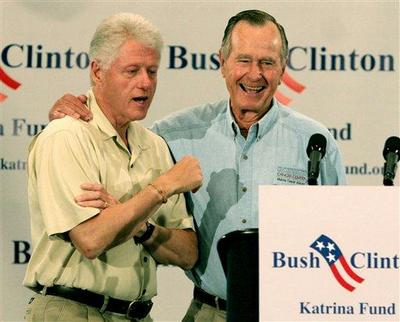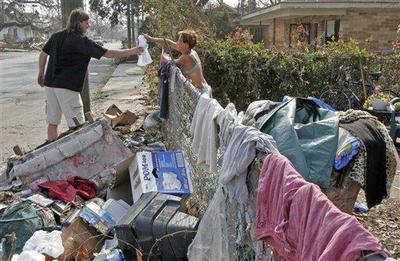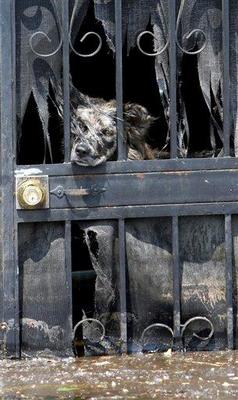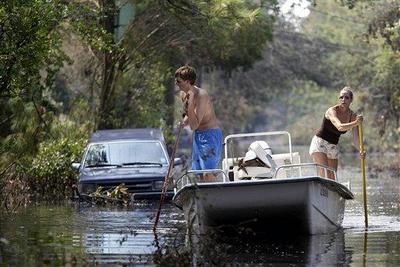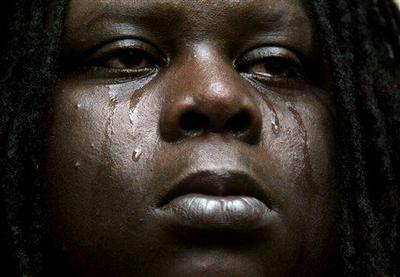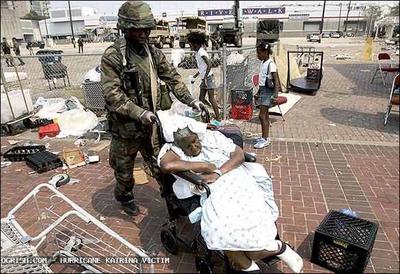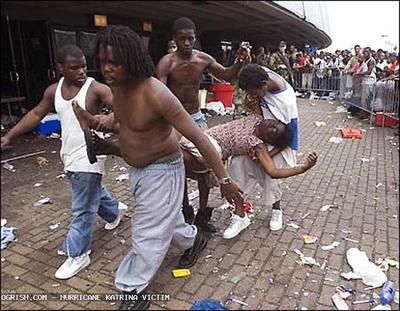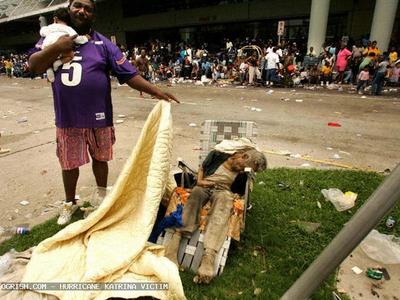 People living in the path of Hurricane Katrina's worst devastation were twice as likely as most Americans to be poor and without a car - factors that may help explain why so many failed to evacuate as the storm approached.

An analysis of census data shows that the three dozen hardest-hit neighbourhoods in Louisiana, Mississippi and Alabama had a disproportionate amount of ethnic minority residents and had incomes $10,000 (£5,427) below the national average.

The analysis showed:

· Median household income in the most devastated neighbourhood was $32,000, or $10,000 less than the national average

· 20% of households in the disaster area had no car, compared with 10% nationwide

· Nearly 25% of those living in the hardest-hit areas were below the poverty line, about double the national average. About 4.5 % in the disaster area received public assistance; nationwide, the number was about 3.5%

· About 60% of the 700,000 people in the three dozen neighbourhoods were from an ethnic minority. Nationwide, about one in three Americans is from a racial minority

· One in 200 American households does not have adequate plumbing. One in 100 households in the most affected areas did not have decent plumbing, which, according to the census, includes running hot and cold water, a shower or bath and an indoor toilet.

· Nationwide, about 7% of households with children are headed by a single mother. In the three dozen neighbourhoods, 12% were single-mother households.

The disparities were even more glaring in large, urban areas. One of the worst-hit neighbourhoods in the heart of New Orleans, for example, had a median household income of less than $7,500. Nearly three of every four residents fell below the poverty line, and barely one in three people had a car.

There is a similar picture in Mississippi. In one Pascagoula neighbourhood, where 30% of residents are minorities, more than 20% live in poverty.

In Alabama, where Katrina was not as severe, one of the hardest-hit areas was a downtown Mobile neighbourhood, where the median household income is barely $25,000 and one in every four residents lives below the poverty line.